About us
The Forum for Young Scientists (FYS) was founded in 2016 with the aim to create a platform for PhD-students and post-doctoral candidates from the VU University. With this platform we would like to create an environment where young scientific researchers can discuss problems with their peers, work on their personal development and to network with researchers from other disciplines. Diversity and transparency are very important in our bottom-up network. Our network currently consists of ~300 young researchers.

Examples of workshops that we organized in the past can be found here. During the workshops we aim to work one of the following three subjects: career development, soft-skill and emotional well-being. Please continue reading if you want to know more about these topics. If you want to be notified about upcoming workshops, please sign up for our mailing via the contact form.
---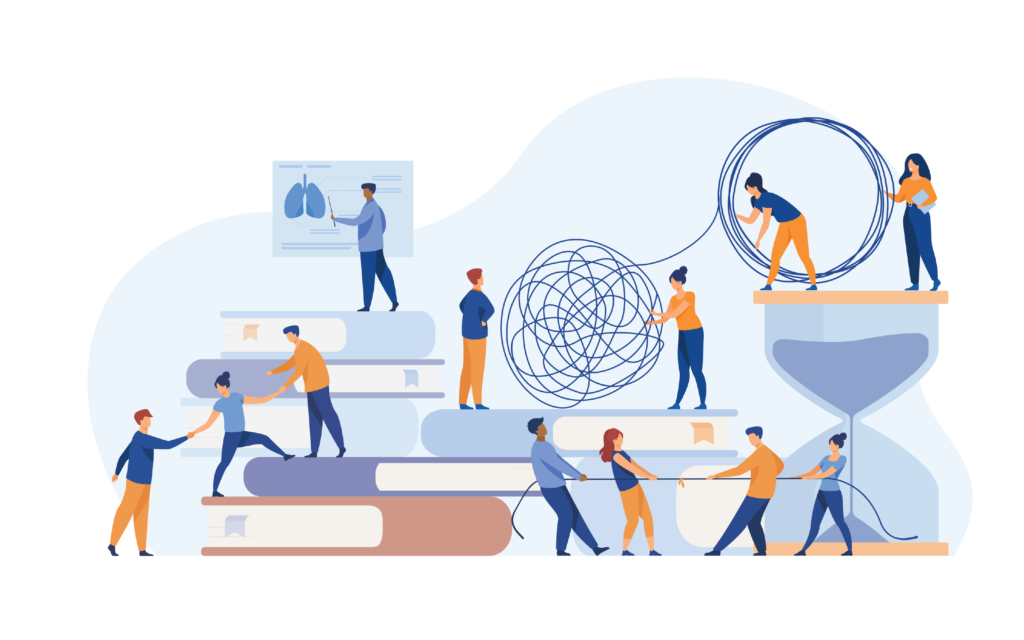 HR-managers and recruiters often complain that candidates do not have the right soft-skills to fit the job requirements. In the academic world everything is focused on learning hard skills. You learn for example how to perform statistical analysis, programming or performing experiments. However, often without releasing it, you also have to deal with things as managing your time, presenting your data and giving feedback. These are examples of very important soft-skills.
The Forum for Young Scientists aims to organize two workshops per year to recognize and train soft-skills. Please find an overview here of previous workshops on soft-skills:
Understanding team dynamics
How to give a presentation
The art of effective feedback
Leadership
Conflict management
Time management
Negotiating in science
Emotional well-being at work
Emotional well-being involves satisfaction with your private and professional life. This means that you first have to understand and recognize pleasant and unpleasant feelings that you come across. As a next step you have to learn how manage these feelings. It does not necessarily mean that you are happy all the time, but it means you are aware of your emotions and you can deal with them. The Forum for Young scientists thrives to help you to become aware of your emotions and to find a healthy balance between work and private life. We feel that most of the PhD-students and postdocs are struggling with this balance.. With our workshops we hope we can make you more resilient.
The Forum for Young Scientists aims to organize two workshops per year to become more resilient. Please find an overview here of previous workshops on emotional well-being.
How to prevent a burnout
Work-life balance
Time management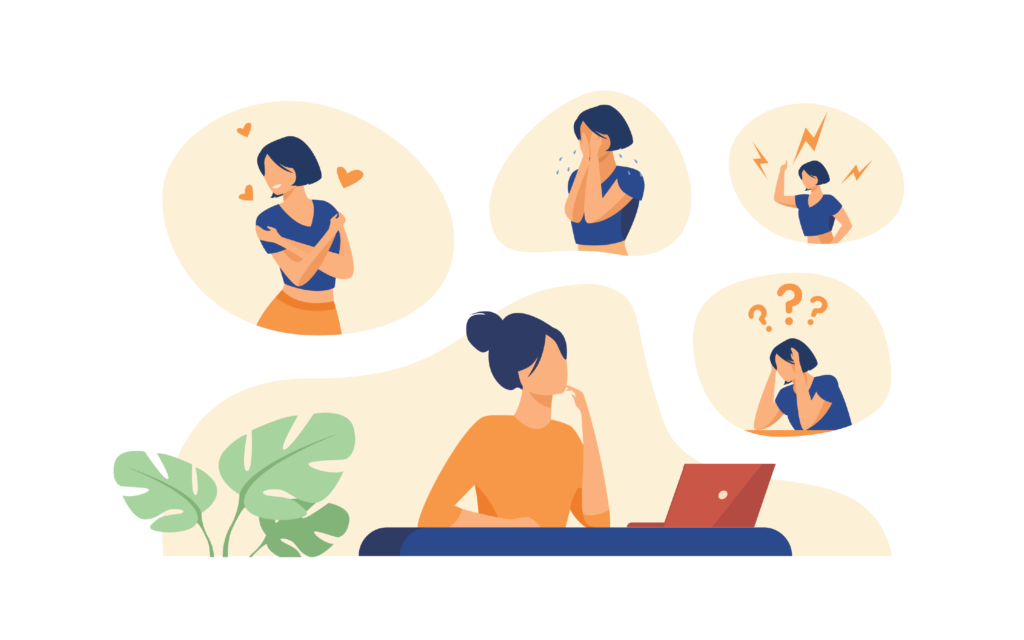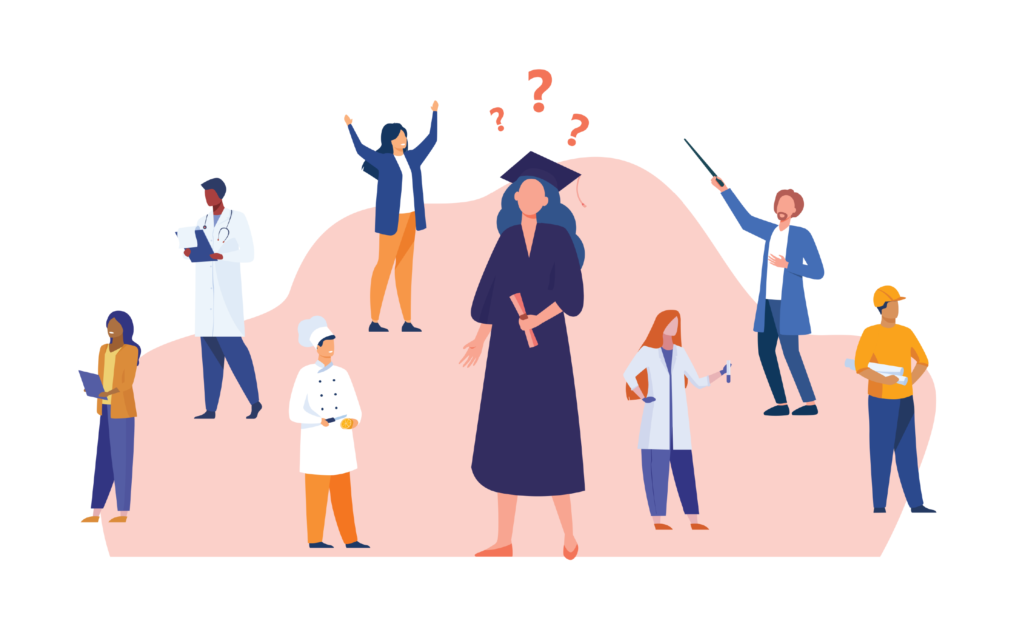 As a young scientific researcher in your field it is not always clear what direction you would your career to go into, or what it will involve in getting there. How does the path towards a career in academia look like, and what hordes could you evade or prepare yourself for? Your head might be full of research project ideas, but how do you make to the step to writing a grant, and how can you present your ideas in a convincing way?
Additionally, when you decide to step out of academia into industry or other organizations/institutes, the possibilities might seem endless, or you are unsure how qualified you actually are after years of academic research, mainly focusing on hard skills. In hindsight, could you have prepared yourself better during your PhD or postdoc for the step outside academia? Could you have worked more on network opportunities encountered during your work or visited conferences?
Do you know at all what thrives and motivates you after an exhausting PhD project? Learning to understand what skills are transferable to a different working field can already open up more career possibilities then you initially thought. Being able to identify and value those skills can reinforce new career choices. The Forum for Young Scientists aims to organize two workshops per year to work on your career perspectives. Please find an overview here of previous workshops on career orientation
How to write a grant proposal
Jump from academia to industry
From bench to market
Job application skills
How to become a professor
---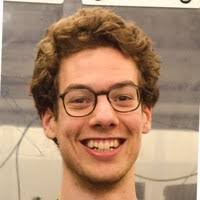 Joost Geldhof, PhD candidate of the Faculteit der Bètawetenschappen, Physics of Living systems, LaserLab
Read more about Joost
I am Joost Geldhof, and I am currently doing a PhD project at the Department of Physics, within the Physics of Living Systems group at the VU. We conduct research on biological systems at a single-molecule level. For instance, a system of DNA-protein interactions which are responsible for reading and duplicating our genetic code. My project is particularly focused on technical development of the instruments we use for our research. As a young researcher at the start of my career, I can see that aside the progress you make in your research, you are also developing yourself greatly in your soft skills such as organizational capabilities, communication, negotiation, etc. A lot of these skills are simply developed in a 'learn by practice and error' manner, which is often not the easiest and most efficient route. I find it important that we, as the forum, can provide a support platform to practice and develop these skills.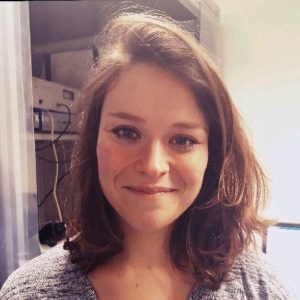 Dian Spakman, PhD candidate of the Faculteit der Bètawetenschappen, Physics of Living systems, LaserLab
Read more about Dian
I am Dian Spakman and as a PhD-student in the group Physics of Living Systems, I try to obtain more insight into a biochemical pathway that disentangles knotted DNA strands during the complex process of cell division in order to prevent DNA damage. During my PhD-project, I noticed that it is very difficult for young scientists to see the broader picture of all the skills and experience they obtain. We all become so focused on our own project and the specific scientific skills that we need to answer our research questions, that we forget that we also develop other types of skills, like project management and adaptability. I hope that we, as the Forum for Young Scientists, can contribute to allow PhD-students and postdocs to take a step back from their own research project to recognize that they possess these important 'soft-skills', but also to help them develop these skills even further.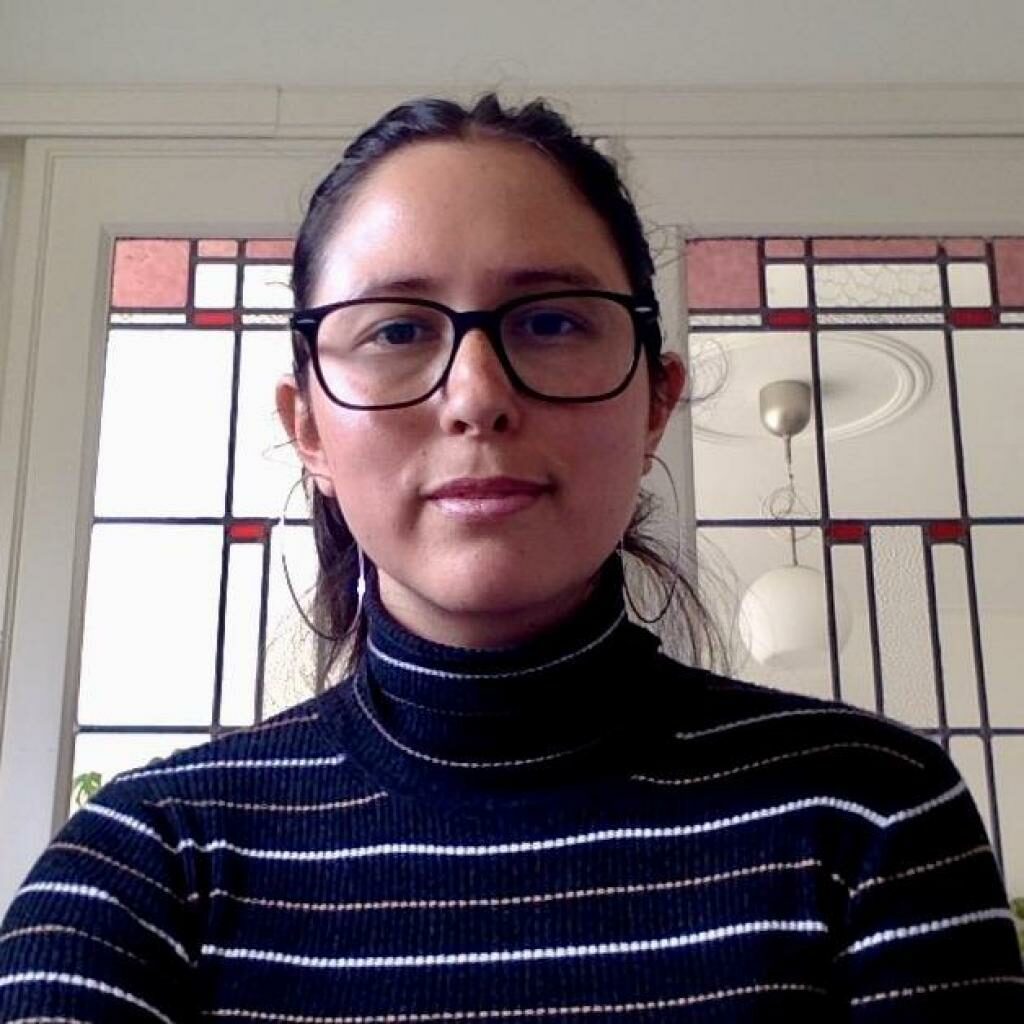 Paloma Opazo, PhD candidate of the Faculteit der Geesteswetenschappen, Language, Communication, and Cognition
Read more about Paloma
My name is Paloma Opazo and I am a PhD-student at the Department of Language, Communication, and Cognition within the Faculty of Humanities. I am conducting a 4-year individual project that seeks to understand a communicative phenomenon called alignment, which occurs when we copy each others' linguistic and non-linguistic behaviors in interaction. I am particularly interested in understanding how this process occurs between teacher and student during tutoring sessions. Ever since I started in academia, I have been looking for a platform where PhD students and postdocs from different fields can share their experiences. There is so much expectation about our work as researchers that it is essential to establish a dialogue to learn together about pressing matters. Forum for Young Scientist can be that platform by creating relevant workshops on the many facets of a doctoral or postdoctoral program, as well as helping in the development of essential skills for our academic careers.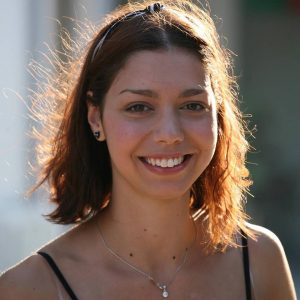 Laura Guilherme Luzia, PhD candidate of the Faculteit der Bètawetenschappen, Systems Biology, AIMSS
Read more about Laura
I am currently doing a PhD project at the VU in the Sysbio Lab and yeast is my favorite "pet". Between the lab and the office, I try to understand how biological systems adapt to environmental fluctuations – what we call the dynamic conditions. As a young researcher I had many questions not necessarily science related, but whose answers were equally essential for the success of my research How to keep myself together in the hard moments of my PhD project? How to communicate my work? How to supervise and be supervised? It was always clear for me that soft skills should come together with hard skills and that is why I joined this project. Working in an academic setting brings many challenges, especially when you are a beginner. There are many dynamics here as well and we need to be prepared to make this journey more joyful.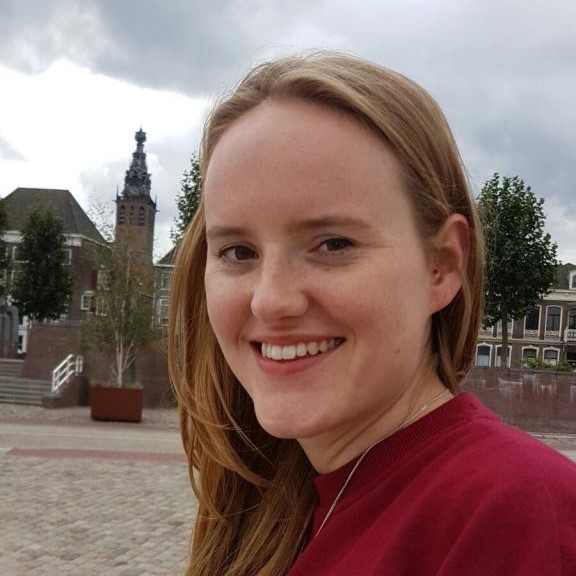 Merel Damen, PhD candidate of the Faculteit der Bètawetenschappen, Molecular Microbiology, AIMMS
Read more about Merel
I am Merel Damen and I am a PhD-student in the Molecular Microbiology group of the VU University. My research focuses on the Type VII secretion system which contributes to the virulence and viability of the human pathogen Mycobacterium tuberculosis. Since the beginning of my PhD trajectory, I joined several workshops that were hosted by the Forum of Young Scientists. I believe that learning certain soft-skills and managing a healthy work-life balance will contribute to our academic careers. Hard skills are one part of the job, but conveying a message to an audience is a completely different aspect of science that is necessary to bring your data to the public. Forum of Young Scientists intends to tailor the workshop program specifically to the needs of PhD students and Post-docs to help them elevate their careers and provide a strong basis for their future endeavors. As a board member, I am happy to be a part of this positive movement.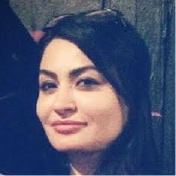 Mojdeh Khorrami, PhD candidate of the Faculteit der Bètawetenschappen, Department of Health Sciences
Read more about Mojdeh
I am Mojdeh Khorrami and my research field is mainly in Musculoskeletal disorders. The Focus of my project at VU is on causes, treatment interventions, cost-effectiveness, and the relationship between them in Low back pain. As part of my project, I am working on a systematic review and meta-analysis (Behavioral Treatment and low back pain) with the Cochrane Back and Neck group. Beside doing research my interests are Persian calligraphy, life coaching books and courses, exploring art exhibitions, collecting art, exploring cafes. As a researcher, I have worked in a couple of universities around the world, and I noticed besides your study, it is very vital and important to know how to manage the up and down of your PhD or Postdoc journey and also how to be prepared when you are going for taking your next step to finding your desire career. I am very happy that FYS is preparing workshops with a focus on these important skills to help PhD and postdoc researchers at VU and also I feel very lucky to have this chance to work as a FYS member with these motivated, ambitious people.
---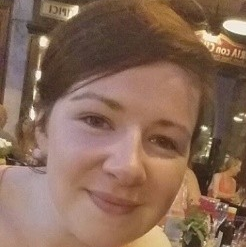 Denise Denning, Technical Officer in the FOCAS Research Institute, Technological University (TU) Dublin
Read more about Denise
I am Denise Denning and I am a technical officer in the FOCAS Research Institute, Technological University (TU) Dublin. At the moment I am investigating the mumps virus and the novel SARS-CoV-2 virus using vibrational spectroscopy for the potential as a cheap, non-labelled diagnostic technique. I joined the Physics of Living Systems group at the VU in 2015 and co-founded the Forum of Young Scientists in 2017 since we found there was a big gap between the resources needed for young researchers to develop their career and the resources which are actually available. The forum provides an important platform to develop soft skills, as well as a safe setting to discuss non-research related themes associated with academia.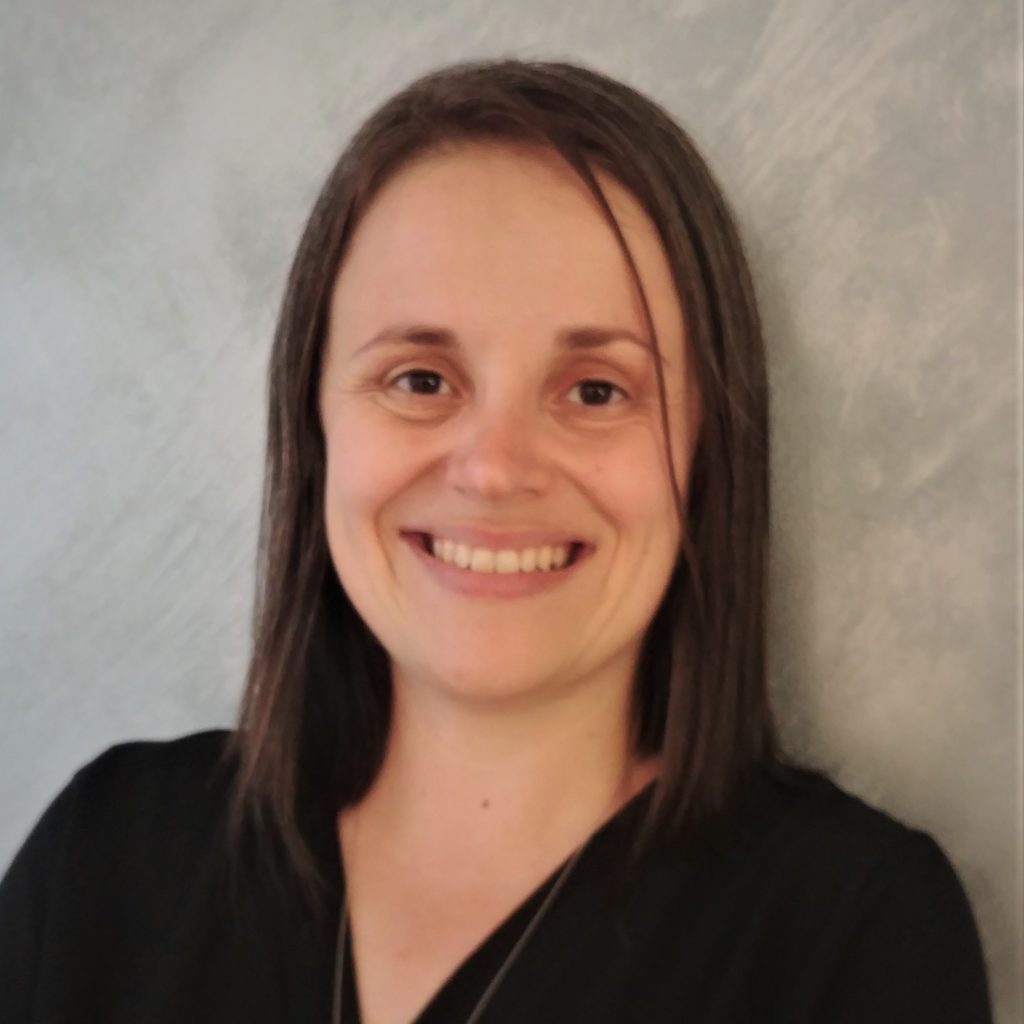 Raya Sorkin, Assistant Professor at the School of Chemistry, Tel Aviv University, Israel
Read more about Raya
I'm Raya Sorkin, a new PI at the Department of Physical Chemistry at TAU. Our group is interested in membrane and cellular biophysics, and in particular life processes that involve deformation and remodeling of membranes, such as viral infection and cell-cell fusion in fertilization. In order to gain insight into membrane remodeling in such processes, we use mechanical single-molecule techniques to explore the interactions between membranes and proteins in bio-mimetic model systems and live cells. During my academic journey, I have discovered the power of peer support and the importance of all the soft skills that we, scientists, are not taught as part of our formal education and training. When I arrived at the VU for a postdoc, I was fortunate to have the opportunity to establish, together with three colleagues and friends, a support system for young scientists. Now back in Israel, I'm involved in organizing meetings of a young PI forum at TAU, and as a mentor I try to contribute to the personal development and well-being of my students.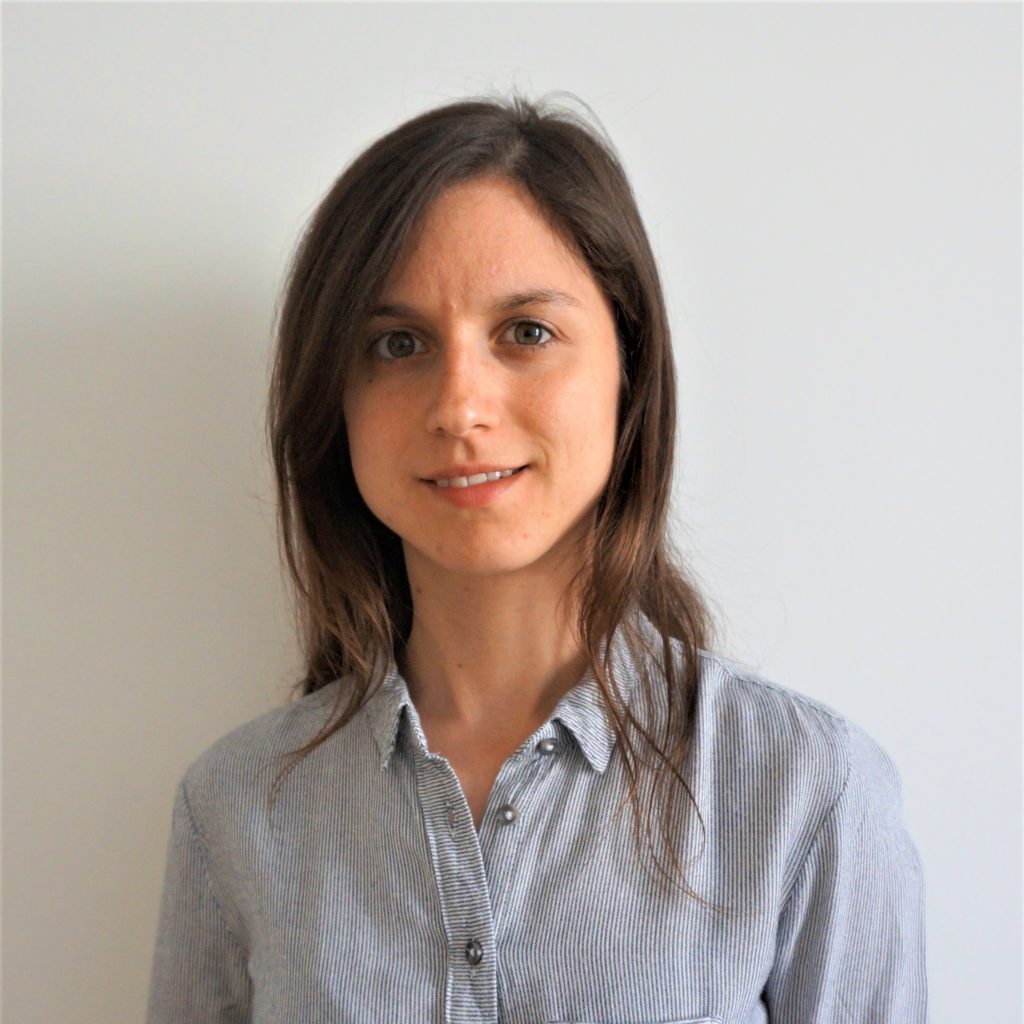 Margherita Marchetti, Investment Analyst, graduated as PhD of the Faculteit der Bètawetenschappen, Physics of Living systems, LaserLab
Read more about Margherita
I am Margherita Marchetti, currently investing and contributing to the development of high-tech and med-tech innovations. During my career at the VU as a PhD-student, I have investigated complex biomolecular processes, observing the interactions of single molecules (DNA, proteins, membranes) by using several state-of-the-art techniques. Together with my colleagues Raya, Denise and Rosa, we co-founded the FYS, as we all believed that peer support is a powerful resource that can enhance our professional development. The forum is not only a platform for improving your soft skills, but also a safe setting for non-hierarchical discussions and networking opportunities. Whether you will stay in academia or not, the FYS provides you with a rich luggage of new skills, which will boost your next career step.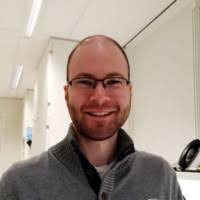 Maurice Steenhuis, Postdoc in the Immupathology group at Sanquin, graduated as PhD of the Faculteit der Bètawetenschappen, Molecular Microbiology, AIMMS
Read more about Maurice
I am Maurice Steenhuis and I performed my PhD-research in the Molecular Microbiology group of the VU University. My research focused on finding new antibiotics targeting bacterial virulence factors. I was very happy to be part of the Forum for Young Scientists board from 2018 until 2020. The Forum for Young Scientists is a very interesting network, because it is organized by PhD-students/postdocs for PhD-students/postdocs. At this moment, I work at Sanquin Blood Supply (Amsterdam) within the Immunopathology group where I develop SARS-CoV-2 serology assays. We are currently setting up a major study involving fingerpricks to investigate the immune response to a SARS-CoV-2 infection.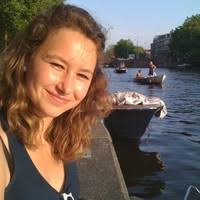 Rosa Luirink, PhD candidate of the Faculteit der Bètawetenschappen, Computational and Molecular Toxicology, AIMMS
Read more about Rosa
I am Rosa Luirink, and I was a PhD-student in the group of Computational and Molecular Toxicology. My main research interest and experience lies in the field of in silico studies of protein-ligand binding. I believe that all PhD-students and postdocs can greatly benefit from the Forum for Young Scientists, where they can develop their non-scientific skills and where they can rely on the support/insights/advices of a peer group. This will have a positive impact on their (academic) careers and their confidence. At least, this holds for me, and I am glad to be part of this bottom up network.
---
All our workshops are free of charge for PhD-students and postdocs from the VU due to the generous support of our sponsors.
Previous workshops (2016-2019) were paid by different institutes and departments of the VU, such as the Amsterdam Institute of Molecular and Life Sciences (AIMMS), the LaserLab institute, the Physics department and the VU human-resources department. We are very happy with these sponsors and would like to thank them for all their financial and administrative assistance.
At the start of the year 2020, we obtained a grant from the VUVereniging to have an independent financial basis for three years!
We are very excited about this grant and we hope to organize many interesting workshops the coming years.